Flag Cake
Last updated: Thursday July 01, 2021
---
CAKE
Prepare two 11" x 17" x 1" Jelly Roll pans with parchment paper.
2 - packages Yellow Cake Mix (High Quality) (15.25 oz.)
- - - Add the necessary ingredients per package to make the cake batter
In each jelly roll pan, add the batter of a 15.25 ounce high quality yellow cake mix. We typically use Betty Crocker or Duncan Hines brands.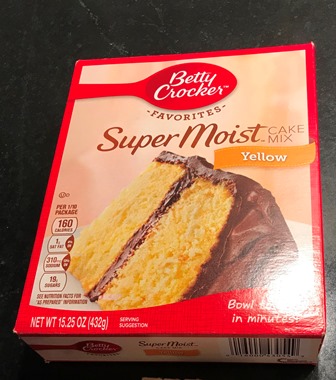 Bake each cake at 340 degrees for 20 minutes. We typically make and bake the cakes one at a time. Allow cakes to cool.
It is okay and preferable to prepare them night before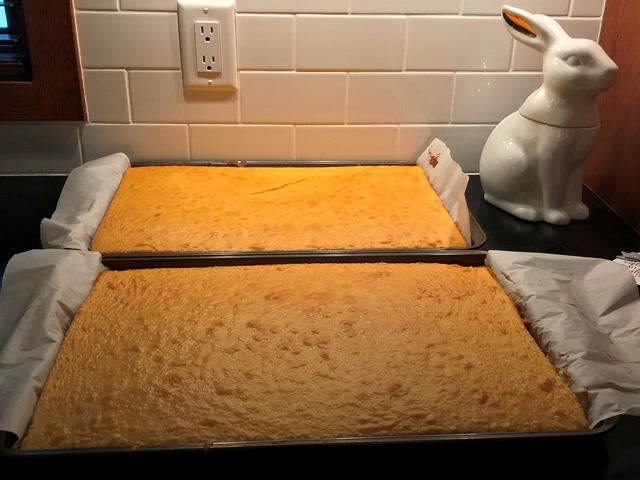 Stabilized Whipped Cream
In a mixing bowl, mix together and soak for 5 minutes:
2 - tbsp Cold Water
1 - tsp Unflavored Gelatin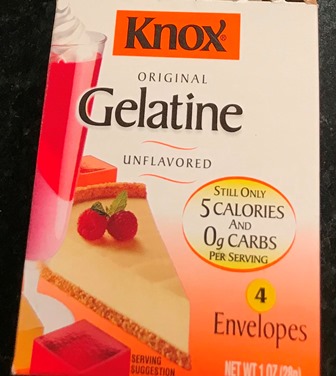 In a chilled bowl, add the gelatin mixture and add the following ingredients:
3 - cups Whipping Cream
1 1/2 tbsp Vanilla
3 - tbsp Powdered Sugar
Whip the cream mixture with cold beaters in the cold mixing bowl. If using a Kitchen Aid mixer, turn speed to medium and whip until cream begins to thicken. Continue whipping for several minutes until cream is fluffy but not too firm. Whipping cream mixture will double in volume. Refrigerate until ready to use.
Fruit Topping
In a mixing bowl, mix together and soak for 5 minutes:
2 - lb Strawberries (Cut into halves)
4 - - Bananas (Sliced, coated with lemon juice)
1 - pt Blueberries (whole)
Assembly
Place a third of the whipped cream mixture into a chilled bowl.
Chop a half pound of the strawberries (one fourth of the strawberries from above) and add to the whipped cream from step 1.
Frost one of the cake tops with the strawberry mixture.
Next, place the second cake on top of the first cake with the flat side on top.
Frost the outside (sides and top) of the two-layer cake with the remaining white whipped cream
Create the star field with whole blueberries.
Create the red stripes with the halved strawberries
Create the white stripes with banana slices.
Refrigerate leftover cake. Some say flag cake tastes even better the second day!
Background
Patty Black saw a recipe for flag cake in a Better Homes and Gardens magazine circa 1990. This has become a favorite in Patty's family and in Theo and Nancy's extended family.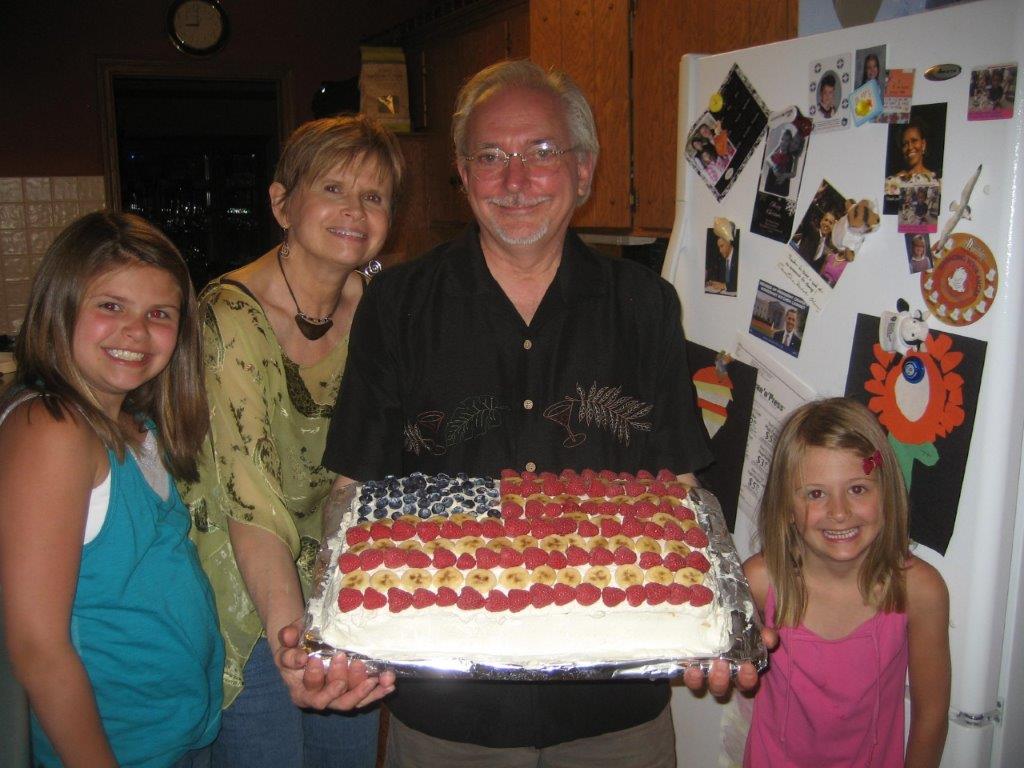 2011 Flag Cake, an annual tradition unto this day!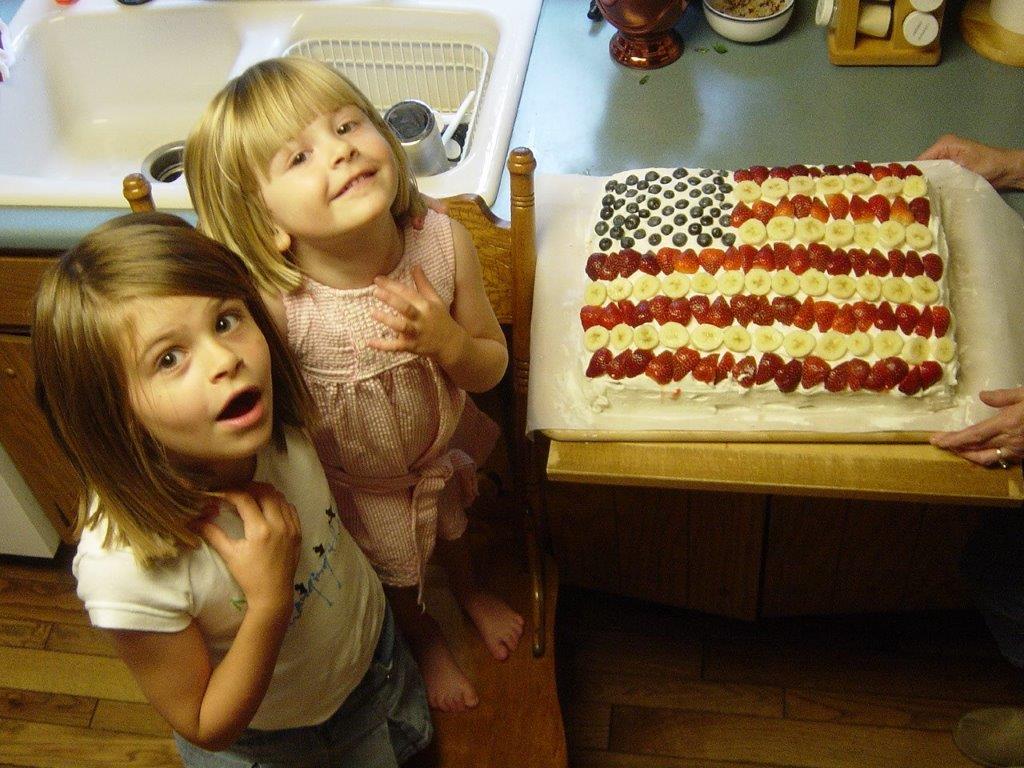 In 2008, Mer and Nat could hardly wait to dig in!